About Collins Brothers Painting Ltd.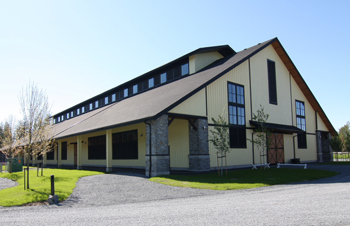 Collins Brothers Painting is a crew of men that believes in good morals and a strong faith, which helps to create a good relationship with our customers. We strive to exceed our customers expectations by consistently holding ourselves to high standards.
Our goal is to treat each customer as we ourselves would like to be treated. What makes us unique in so many ways, is that we not only work great as a team, but as a family. Which in turn makes our clients feel comfortable and welcome on the job site. As a result many of our repeat customers look forward to having us in their homes.
---
We are a family operated business for over 75 years. The company is now run by 2 brothers and their sons.
The brothers hold trades qualifications certificates
Our company has worked on many projects throughout the years with The Master Painters and Decorators Association.
We have our business licensing and are in good standing with WorkSafeBC.
We are fully insured
---
Quality and Expertise:
Our Process:
We will do a onsite free estimate. The Collins Brothers crew understands that we are a guest on your property and in your home. We will treat your floors, furniture and special items with care, like they where our own. We will take the steps to make sure we protect your property.
Surface Preparation:
Collins Brothers Painting knows that without proper preparation the final result will be compromised. We will do what ever is necessary to make sure that the final product of our workmanship is meeting your needs. Some of the steps we may have to take are Sanding, Scraping, Cleaning, Priming and Caulking. Attention to detail with the final coat of paint.
Pressure Washing:
Pressure washing an exterior of a home is a great way to enhance and brighten up the overall look of your home. The results can be dramatic and can add alot of curb appeal to your home.
---
Committed to Customer Service Excellence
We are a proud and accredited Better Business Bureau Member